NFIB resumed in-person meetings in Ohio over the last several weeks. Our Area Action Councils were held in Norwalk, Greenville, Sidney, Lima, Waterville, and Massillon. All meetings featured their local U.S. Congressman as the featured speaker.

Congressman Troy Balderson speaks to members in Zanesville, Ohio at NFIB member business Weasel Boy Brewing.
Congressmen Jim Jordan, Warren Davidson, Bob Latta, and Bob Gibbs (Latta & Gibbs are fellow NFIB members) engaged with members on a variety of topics and concerns. There were robust question and answer sessions with a good deal of information shared. Attendees also heard a local Ohio update and about the upcoming Small Business Day at the Capitol on September 15, 2021.

Congressman Bob Gibbs speaks with members in Massillon, Ohio.
Discussions touched on the looming $3.5 trillion reconciliation budget and the increase in taxes on businesses associated with that. Regulations were also touched on. Many expressed concerns about supply chain issues and rising inflation costs.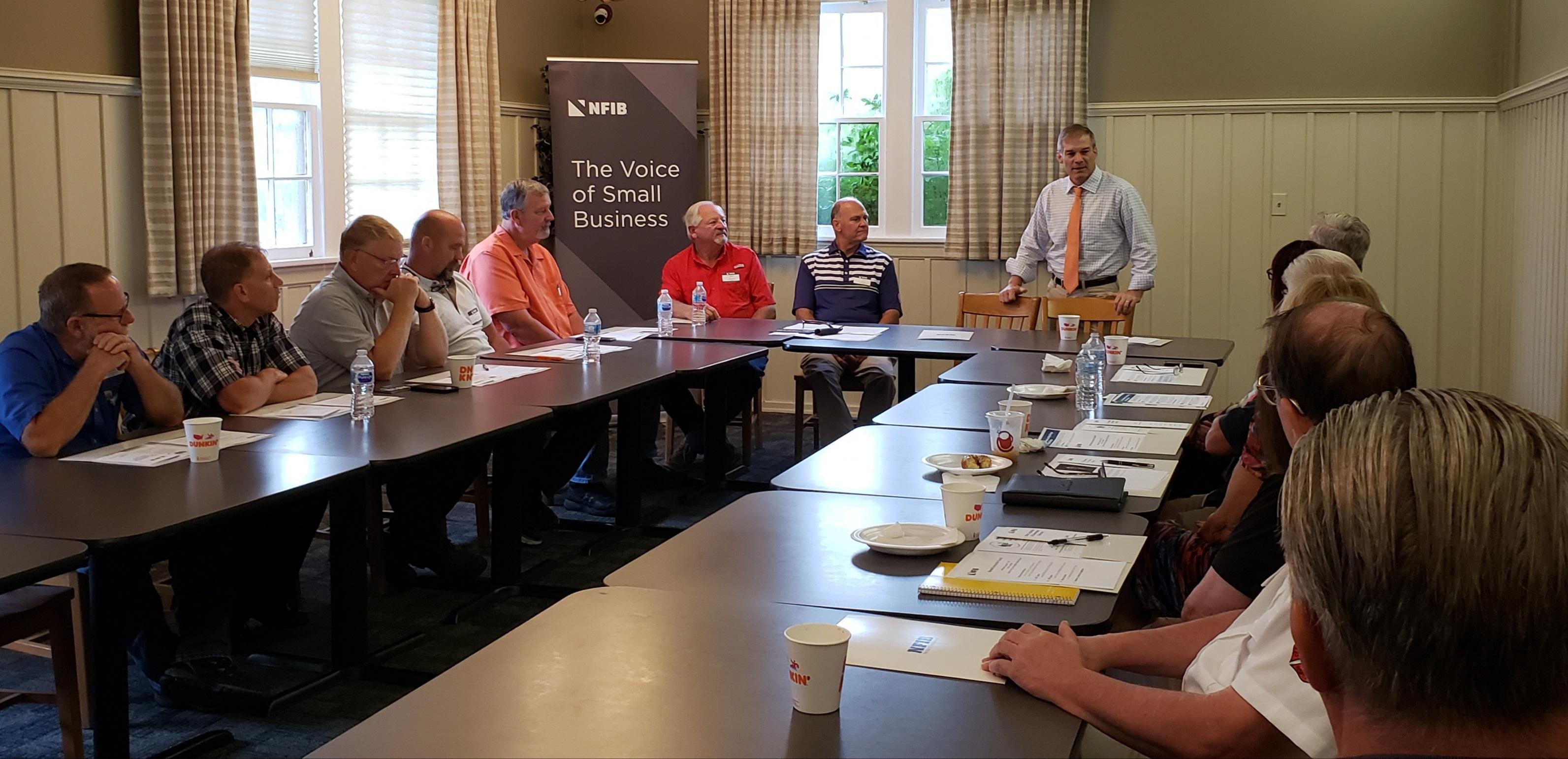 Congressman Jim Jordan speaks with members in Norwalk, Ohio. He also spoke in Lima and Sidney.
It was great to see our members again face to face and even visit some of their businesses like Jake's Radiator in Norwalk, Ohio, and Frueh Enterprises in Zanesville, Ohio where State Representative Adam Holmes is part of (he is one of 27 serving in the Ohio Statehouse who are NFIB members).

Congressman Bob Latta speaks with members in Waterville, Ohio.
We look forward to continuing the dialogue at the upcoming meetings across Ohio. Our members are truly passionate about the free enterprise system.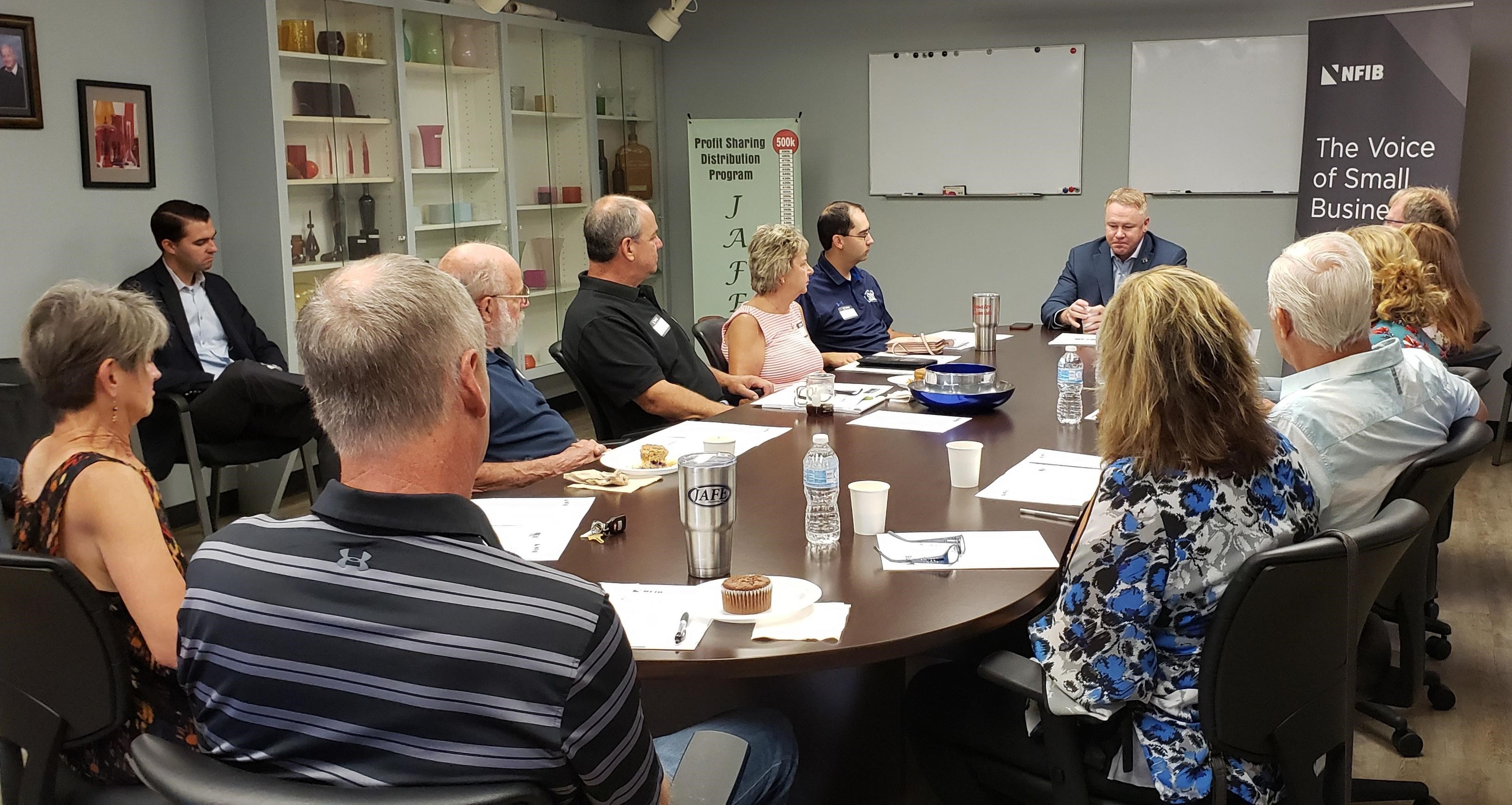 Congressman Warren Davidson speaks with members in Greenville, Ohio.