Continued growth puts state in a strong position to move forward
Iowans for Tax Relief likes what it sees in the state's revenue outlook.
"Affirmation of the strong financial position Iowa maintains, which enabled the recently enacted historic tax reform package, is the key takeaway from this revenue report," said the group in this online story. "Even during times of inflation, supply chain challenges, and pandemic-related interruptions, Iowa's economy has remained in great shape, with one of the nation's lowest unemployment rates.
"The tax cuts are also proving to be well timed. Iowa has been posting budget surpluses since 2020, and 2022 continued the trend. Returning this money to the taxpayers of Iowa is the right thing to do."
Commented NFIB Iowa State Director Matt Everson after reading the report, "This is great news for Iowa small businesses and proves once again that cutting taxes and getting rid of burdensome regulations will only help grow an economy. In stark contrast to what politicians are doing in Washington D.C., Governor Reynolds and the Iowa Legislature continue to lead on pro-growth pro-small business issues and we thank them for their leadership."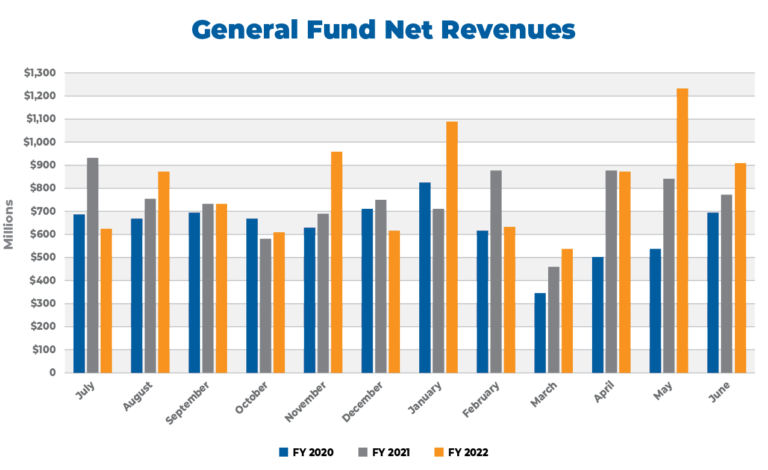 Bar chart courtesy of Iowans for Tax Relief