Be the voice of small business and make your voice heard with your elected officials in the Ohio legislature. The Ohio Legislature is currently debating legislation that would protect small businesses against being deemed non-essential and forced to shut their doors.
These important bills (House Bill 215 and Senate Bill 134) will ensure businesses able to meet any safety requirement resulting from rules, orders, or regulations can remain open or reopen.  These rules, orders, or regulations include those from the Ohio Department of Health, boards of health of cities, or a general health district in response to a threat to the public from any pandemic, epidemic, bioterrorism event, or prevalence of a dangerous, communicable disease. Government should not be picking winners and losers!   
Please click the link and fill out the alert and urge state lawmakers to protect all small businesses and support the Business Fairness Act!
At the onset of the COVID pandemic, much was unknown about how to limit the spread of the virus and protect employees and customers.  Business owners were willing to give a short window of time to get a handle on the situation and do their part to stop the spread. We now have better knowledge of practices that can limit the spread and contraction of communicable diseases.  The public understanding of safety measures coupled with businesses providing personal protection equipment and retrofitting their operations has created a much safer environment in which to conduct commerce. 
When government orders are issued for public health and safety, all businesses deserve the opportunity to keep their doors open.  A source of significant frustration for many small businesses was seeing their larger competitors remaining open and selling the same or similar products, while they were forced to stay closed. Small businesses must not find themselves in such a situation in the future.  The economic impact of the COVID-19 pandemic will likely be felt for some time.  Passage of the Business Fairness Act will allow a business the opportunity to remain open, keep people employed, and provide consumers with quality products and services.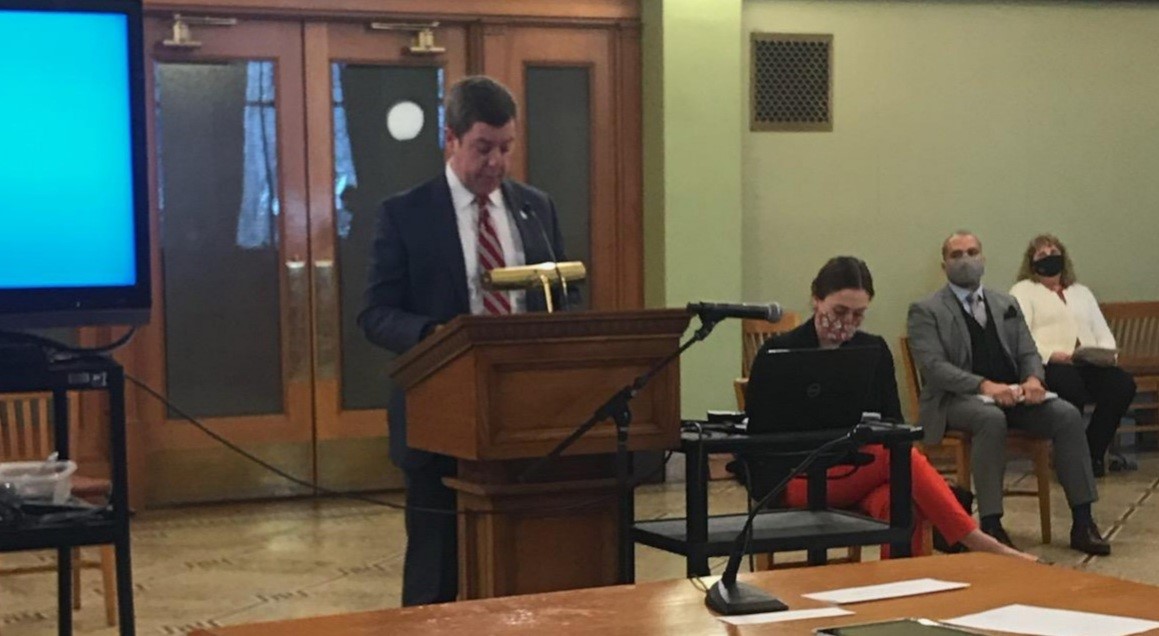 Chris Ferruso, Legislative Director for NFIB in Ohio, testified before members of the House Economic and Workforce Development Committee on April 14, 2021. "Every one of our members believes their business is essential.  I suspect the same is true for all your small businesses.  The government should not be picking winners and losers.  The playing field must be level.  Although there may be disagreement about what constitutes appropriate safety precautions, each business must have the opportunity to comply and thus be allowed to remain open."
Full testimony HERE. 
Some members have already shared their stories with legislators:
"I came within 1 week of losing my business and had I not petitioned the local health department and proved I could meet the requirements for safety of the public and myself, I would have gone under.  Instead, they agreed to allow me to reopen with certain provisions in place.   I cannot afford to go through this again!   The loss of income would have put me in a situation where I would have had to become dependent on the government for assistance to meet my needs…. that's not what the state needs either! For me it would have been a devastating loss of something I had worked 9 years to build at the time."
"I own a dental office and were deemed non-essential.  The oral health of a person affects their overall health. Infection left untreated for weeks/months can have a devastating effect on a person's health.  I live in a small community and the local businesses help keep this community going.  When you close small businesses in a small town, you cripple the town." 
House Bill 215 and Senate Bill 134 ensure ALL businesses that can meet safety requirements can remain open.  No more essential vs. non-essential.