Ginger Hartman is no stranger to hard work. After leaving a corporate job to open a business right before the Great Recession, she worked as a Regional Developer for Massage Envy to establish a franchise presence in her home state of Wisconsin. She became an NFIB member in 2008 because "I didn't feel like anyone was watching out for me except for me." She soon learned that NFIB membership is more than some nebulous, intangible benefit, and saw firsthand how it works hard on behalf of its members to provide legal protection and access to key decisionmakers in Madison and Washington, D.C.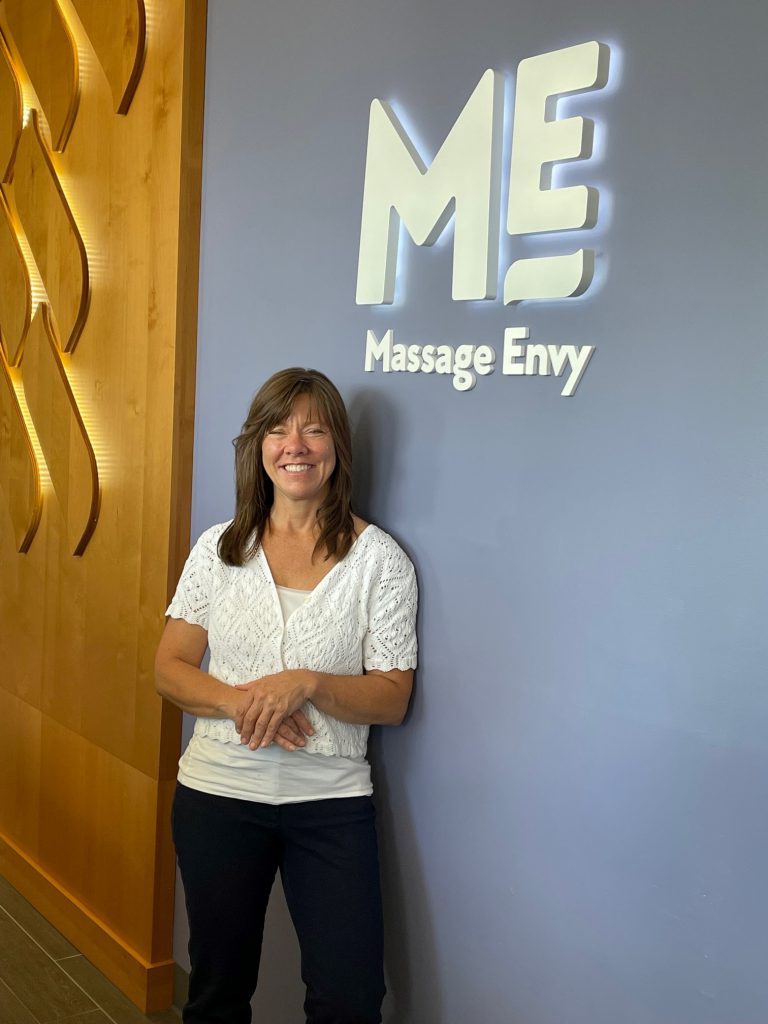 Ginger Hartman poses at her Massage Envy location in Delafield.
Today, Ginger owns and operates a successful Massage Envy franchise in Delafield, located in suburban Milwaukee, and is also a member of NFIB Wisconsin's Leadership Council and PAC board. This summer, Ginger flew to Washington, DC, to participate in NFIB's first DC Fly-In since the COVID-19 pandemic. As a business owner who relies on trained, licensed professionals to run her business, she appreciates that NFIB helps business owners who are consumed with running their own business stay up to date on all state and federal health, safety, and licensing regulations, and leans on business owners like her to give real-world examples of how regulations can impact businesses like hers.
While her Massage Envy location was able to open back up in mid-2020, the effects of the global shut-down still linger. There is a significant lack of trained, licensed massage therapists in Wisconsin, which prevents Ginger from expanding her franchise opportunities in the state. Not someone prone to waiting for others to act, Ginger has had conversations with state and federal lawmakers about securing funding to help increase skilled training in the state and is in the process of opening her own school to help develop a pipeline for the growing field of aesthetics and massage therapy.
The networking opportunities NFIB provides also help Ginger connect with fellow franchisees who often have different challenges and opportunities than traditional "mom and pop" small business owners. In return, her membership and input help NFIB speak on behalf of all small business owners regardless of their operational structure. "Being involved with NFIB has helped me to realize that lawmakers are real people, and they want to hear from us about policy decisions that impact our businesses."
"Ginger brings to the table her strong commitment toward making Wisconsin a better place to own and operate a small business. I value her dedication, her activism, and guidance she provides to Wisconsin's program as a member of the Leadership Council and Political Action Board," said Bill G. Smith, NFIB State Director in Wisconsin.