Youngkin's Virtual Event Drew Small Business Owners From Across Virginia
The National Federation of Independent Business (NFIB), the state's largest business association organization, hosted gubernatorial candidate Glenn Youngkin during a virtual event. Youngkin was recently endorsed by the NFIB Virginia PAC.
Today's virtual meet and greet was an opportunity for small business owners to hear Youngkin's vision for a more business-friendly Commonwealth.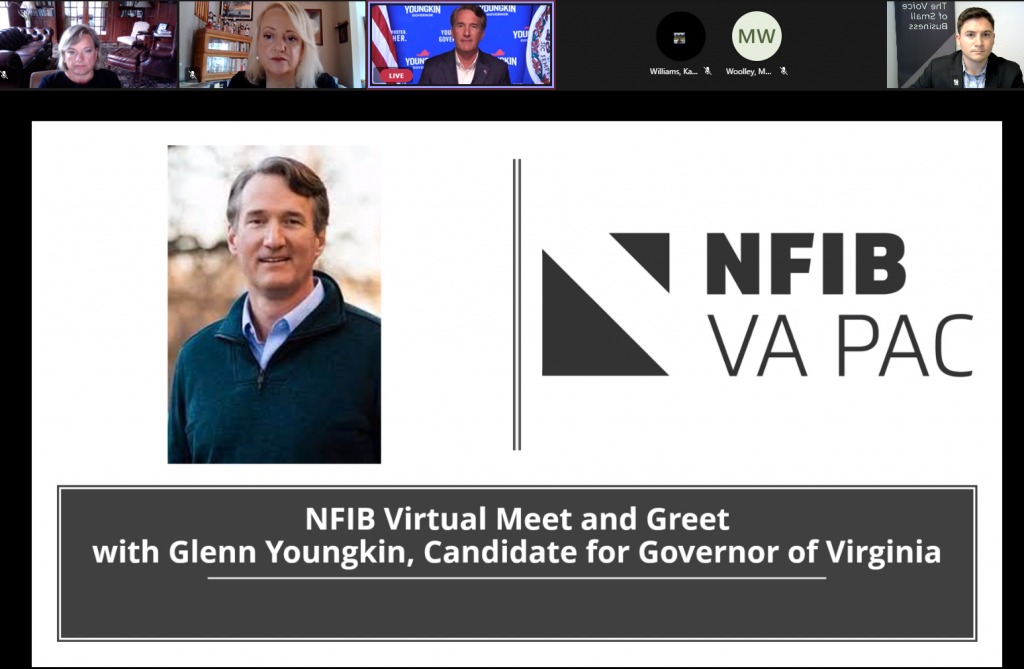 NFIB Virginia PAC endorsed candidate Glenn Youngkin adresses small business owners during a virtual event.
Mr. Youngkin is committed to enacting tax relief for small businesses, reducing regulatory burdens, and strengthening Virginia's business climate. His vision for fewer government mandates and lower taxes makes him the clear choice for Governor, according to NFIB small business owners.
"Virginia needs a governor who understands that the key to growing our state's economy is enacting policies that allow Commonwealth job creators to thrive," said Nicole Riley, NFIB State Director in Virginia. "Glenn Youngkin understands the challenges our entrepreneurs face and is prepared to go to work on day one and get Virginia's economy back on track."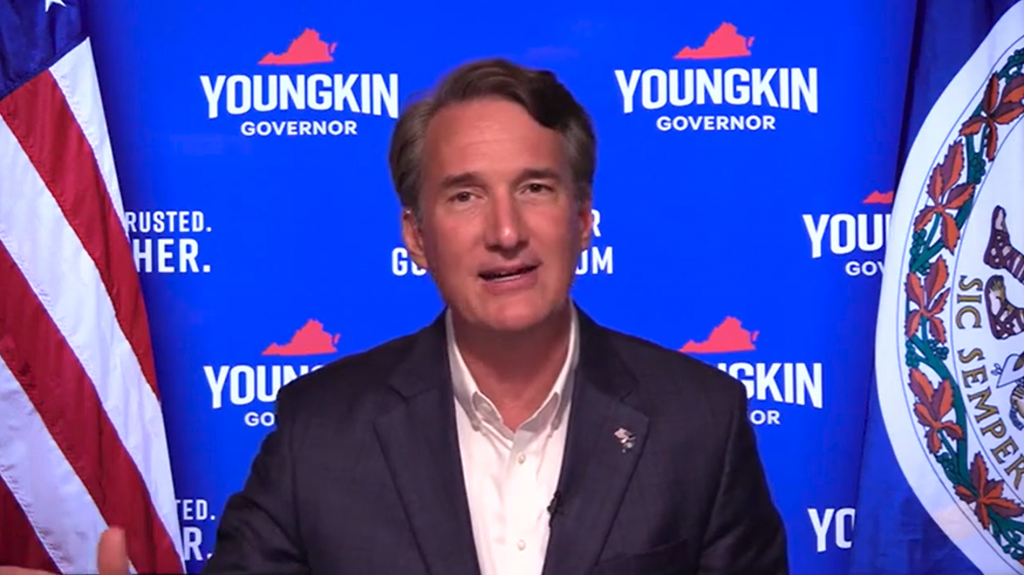 Glenn Youngkin pledged his support to small business owners during the NFIB virtual event, acknowledging that they are key to getting Virginia's economy back on track.
"It was an honor and privilege to meet with small business leaders who are creating jobs and keeping Virginia's economy running during this very difficult economic time," said Glenn Youngkin. "Virginia's economy can't survive without its small business owners. To understand what's best for Virginia moving forward, the next governor needs to understand and have the support of one of its most important sectors: small business. I am encouraged that NFIB small business owners support my Day One Game Plan, which will create an additional 400,000 jobs and 10,000 startups – more small businesses that can launch our state's economy out of this devastating pandemic."