The award recognizes legislators for their support of Tennessee's small business community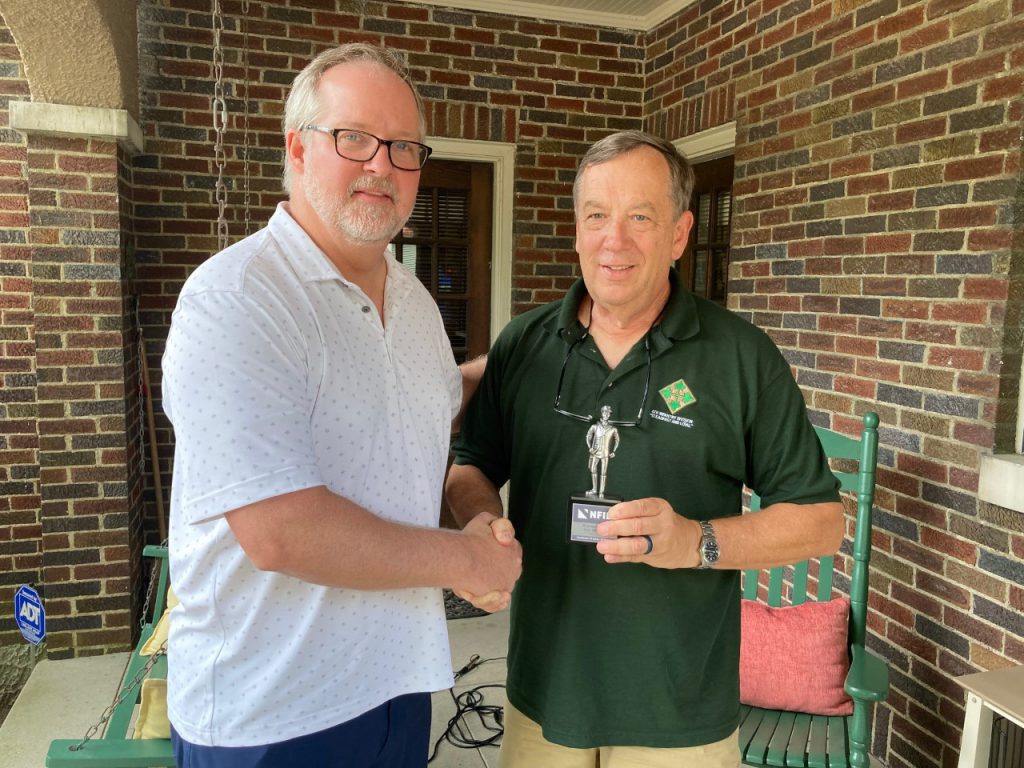 The Tennessee office of NFIB, the state's leading small business advocacy organization, has presented its coveted Guardian of Small Business award to state Rep. Sam Whitson (District 65). Representative Whitson had a perfect NFIB Voting Record in 2021-2022, joining only 15 other Tennessee state representatives with that distinction. NFIB State Director Jim Brown made the presentation yesterday to Whitson on Tom Lawrence's morning radio show on WAKM 950 AM in Franklin.
The Guardian of Small Business award is the most prestigious honor that NFIB bestows on legislators in recognition of their efforts to support small business. The NFIB Tennessee Leadership Council, an advisory board comprised of NFIB members, voted to present the award to Representative Whitson for his outstanding leadership on small business issues.  
"Sam Whitson is an exceptionally strong supporter of small businesses in Tennessee, not just with his words but through his many actions," Brown said. "His leadership as chair of the House Transportation Subcommittee and as a member of the Finance, Ways & Means, Health, and Transportation committees has greatly helped small businesses in his district and across Tennessee. 
"Sam is well regarded in the legislature for many reasons, including his open-mindedness and willingness to hear from all sides of any issue. He is a key leader in the House and a great friend of small business committed to reducing burdens on our state's entrepreneurs," Brown said. 
"It's a very high honor to receive the NFIB Guardian of Small Business award," Whitson said. "I'm especially proud of the work we're doing in the Tennessee House to promote strong job growth and to cut red tape, which have made Tennessee one of the friendliest states for small businesses. I look forward to advocating for more policies that help maintain the welcoming, predictable business environment that Tennessee's entrepreneurs appreciate."