The Indiana office of NFIB, the state's leading small business advocacy organization, today announced that state Sen. Andy Zay earned its Guardian of Small Business award. Sen. Zay was presented the award by NFIB State Director in Indiana, Barbara Quandt.
"Senator Andy Zay is a champion of small business with an impeccable NFIB voting record," NFIB State Director Barbara Quandt said. "Senator Zay wears two hats – small business owner and state legislator. He works hard and understands the reality here in Indiana: small business owners are the backbone of the state's economy. By keeping Indiana's small businesses afloat, Indiana keeps the economy churning."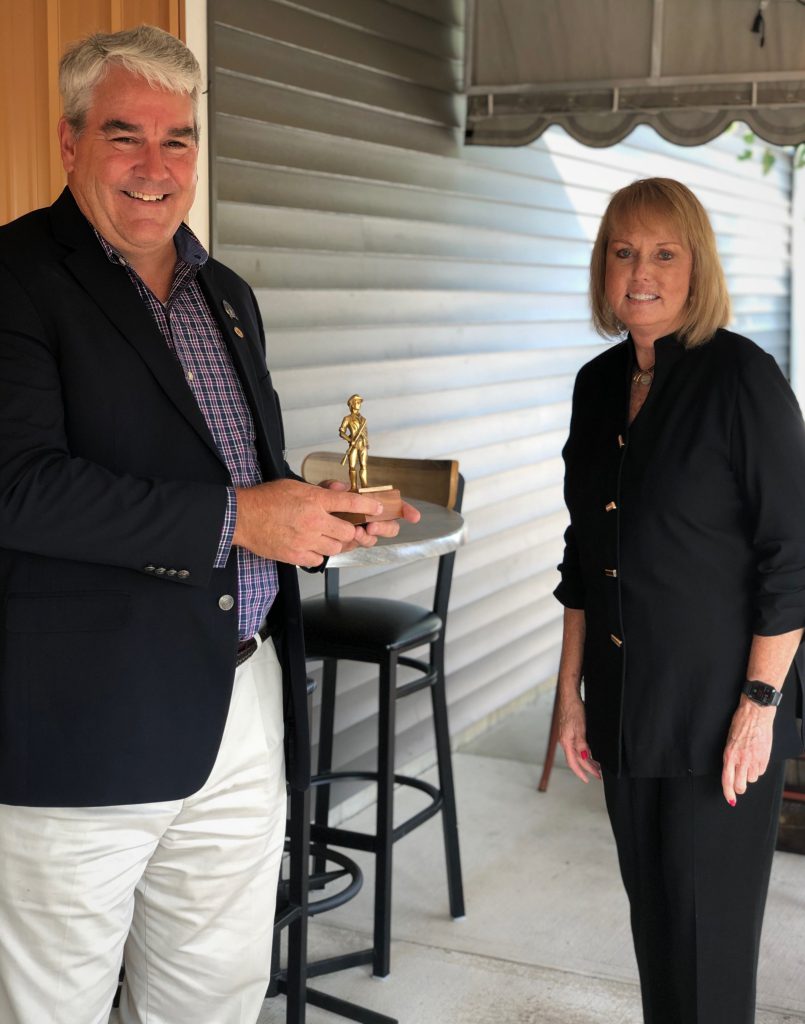 Senator Zay is a third-generation small business owner. Zay Leasing & Rentals serves the small-town community of Huntington, population 17,000. Sen. Zay believes in customer service and supporting his local community. Like thousands of other Indiana small business communities, he's felt the pinch of the coronavirus crisis. Thanks to a PPP loan, Zay was able to keep his employees and their families on the payroll. While he took a hit from rental car sales during spring break and the summer tourist season, he's confident that if the legislature continues to support small business issues, Indiana's economy will rebound. That rings true with NFIB's recent Small Business Optimism Economic Trends report, which rose nearly 4 points to a historically high reading,
"While the pandemic has been devastating to thousands of small businesses across Indiana, I believe it has illuminated how important small businesses are to the state's economy," said Sen. Andy Zay. "I am so proud to win this award on behalf of small business owners across the state of Indiana. It is an honor to represent them at the Capitol and I look forward to making sure we continue to support our hard working and job creating entrepreneurs."
The Guardian of Small Business award is the most prestigious honor that NFIB, or the National Federation of Independent Business, bestows on legislators in recognition of their efforts to support small business. The NFIB Indiana Leadership Council, an advisory board comprised of NFIB members, voted to present the award to the legislator for his outstanding leadership on small business issues.   
Senator Zay, who lives in Huntington, represents Senate District 17, which includes Huntington, North Manchester, Columbia City, and Wabash and surrounding areas.