NFIB has presented state Rep. Thomas Pressly with its coveted Guardian of Small Business award for being a strong and consistent advocate for small business in the Louisiana Legislature. Pressly represents House District 6, which includes Caddo and Bossier parishes.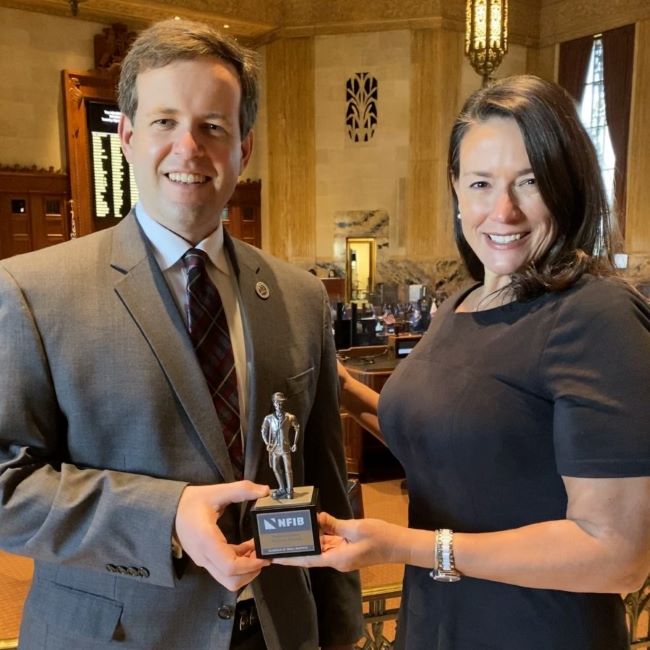 The Guardian of Small Business award is the most prestigious honor that NFIB bestows on legislators in recognition of their efforts to support small businesses. The NFIB Louisiana Leadership Council, an advisory board comprised of NFIB members, voted to present the award to the legislator for his outstanding leadership on small business issues. 
"Thomas Pressly has shown us time and again that he understands what small business means to Louisiana's economy," NFIB State Director Dawn Starns said. "In his first year in the House, he authored legislation aimed at reining in 'phantom damages,' which can drive up the cost of litigation and make it harder for small businesses to stay in business. He also supported efforts to enact much-needed COVID-19 liability protections to discourage overzealous trial lawyers from trying to cash in on the pandemic. 
"Our members are deeply grateful for his support, and we are proud to present him with this award," Starns said.