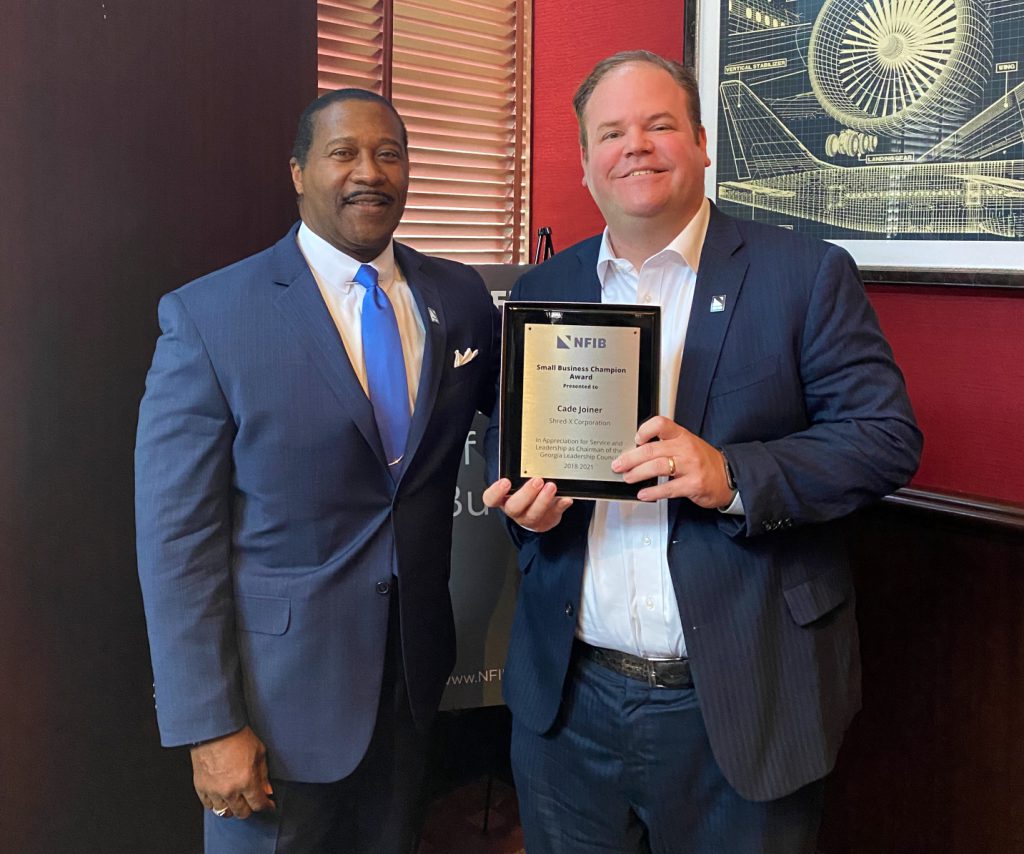 Mychal Walker, owner of The Walker Agency LLC in Duluth, has been named chairman of the NFIB Georgia Leadership Council.
The Leadership Council is an advisory board that assists NFIB Georgia in developing strategies to support small businesses throughout the state. L.C. members are nominated either by NFIB's state director or current board members and elected by the council. 
"Mychal has been a strong advocate for Georgia's small business owners, and we're pleased that he's agreed to serve as chairman," NFIB State Director Nathan Humphrey said.
Walker succeeds Cade Joiner, owner of Shred-X in Griffin. 
"Cade has given an incredible amount of time and service to the small business community in Georgia and to NFIB," Humphrey said. "I appreciate his leadership, and efforts to raise NFIB's profile and impact in our state."
Walker, who presented Joiner with an NFIB Small Business Champion Award in recognition of his work as L.C. chairman, said, "Cade left incredibly large shoes for me to fill but I look forward to continuing to work with him in my new role as chairman in our efforts to make sure Georgia small businesses have a strong voice at the capitol."