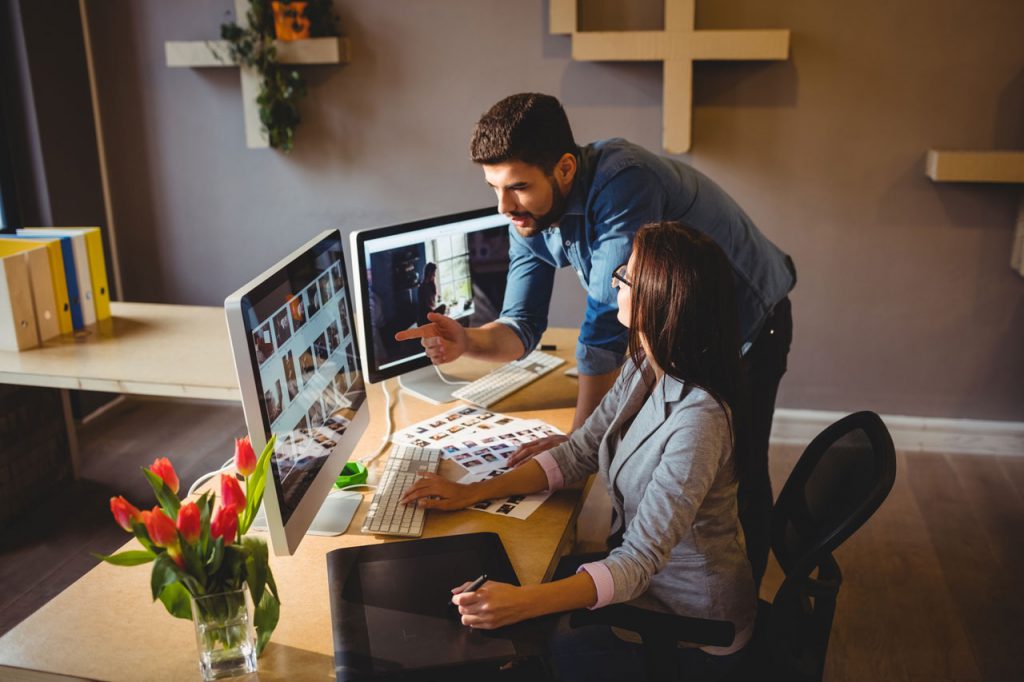 On March 13, 2022, the Department of Justice (DOJ) issued new guidance for website accessibility under the Americans with Disabilities Act (ADA). The "Guidance on Web Accessibility and the ADA" discusses the importance of website accessibility, barriers that make websites inaccessible, when the ADA requires that web content be accessible, tips on making web content accessible, and other resources. DOJ's press release can be found here. Keep reading for NFIB's summary of the guidance.
When the ADA Requires Web Content to be Accessible
All businesses open to the public, which are therefore considered "public accommodations" under the ADA, must provide "full and equal enjoyment of their goods, services, facilities, privileges, advantages, or accommodations to people with disabilities." DOJ and many courts take the position that these goods, services, privileges, or activities offered by a business include those offered on the internet. People with disabilities are denied equal access to information from inaccessible web content.
Examples of Website Accessibility Barriers
Poor color contrast, use of color alone to give information, lack of alt text on images, lack of captions on videos, inaccessible online forms, and mouse-only navigation are a few of the barriers to website accessibility listed in the new DOJ guidance. If your website contains any of these characteristics, you should promptly remedy them.
How to Make Web Content Accessible to People with Disabilities
Unfortunately, the new guidance does not clearly articulate what the ADA requires. Admitting that DOJ "does not have a regulation setting out detailed standards," the guidance mandates that businesses "must comply with the ADA's requirements" without specifying what exactly qualifies as compliance. Instead, the guidance offers businesses "flexibility in how they comply." Worse yet, the guidance points to the Web Content Accessibility Guidelines (WCAG) and Section 508 Standards as technical standards for ensuring accessibility, but does not specify which WCAG Standard (2.0, 2.1, or 2.2) is necessary.
According to the DOJ, however, an accessible business website should include:
Color contrast between the text and background
Text cues when using color in text
Text alternatives ("alt text") in images
Video captions
Online forms with labels, keyboard access, and clear instructions
Text size and zoom capability
Headings
Keyboard and mouse navigation
Automated accessibility checkers
Ability to report website accessibility issues
This list is not exhaustive. Adopting these features does not necessarily ensure compliance with the ADA.  
NFIB Work on ADA Website Accessibility
NFIB is disappointed that DOJ has again punted on setting forth clear standards for ADA website compliance. Without an explicit mandate on which WCAG guidelines or technical standards ensure ADA compliance, the Department's "flexibility" for businesses will lead to more confusion among business owners, lawsuits alleging lack of compliance against small businesses, and conflicting decisions in the courts.
The SBLC has been fighting for clearer guidance on ADA website compliance. The following is a sample of our recent work on this issue.
For more information on the Small Business Legal Center, visit www.nfib.com/legal. If you have questions on this ADA guidance, website accessibility, or other business issues, you can email us at info@nfib.org.
Updated March 25, 2022