This must-attend small business event is free for NFIB members and non-members alike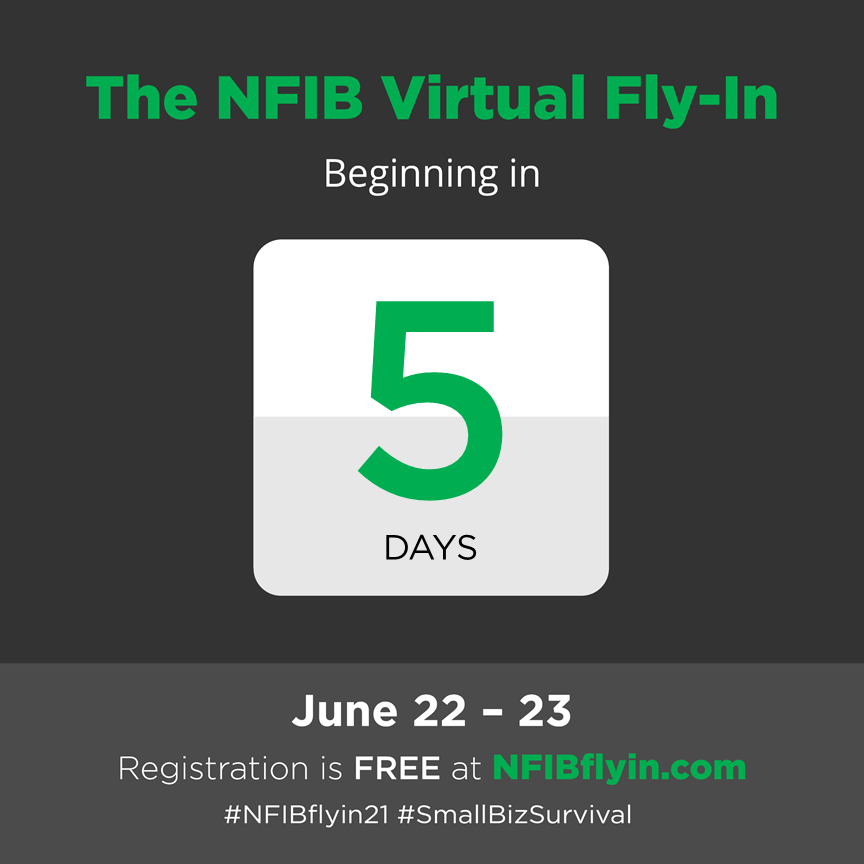 Every year, NFIB hosts an advocacy event in Washington, D.C., the NFIB Fly-In. It's a must-attend event for small business owners and includes sessions with U.S. Senators and Representatives, panel discussions with policy and political experts, and opportunities for business owners like you to ensure your voice is heard on the laws and regulations that can help make or break your business.
The 2021 NFIB Fly-In will focus on several key legislative issues for small businesses and the stakes are high. Congress is currently considering tax increases, new regulations, and mandates that would harm small businesses and could break Main Street's fragile recovery.
The Fly-In is free to attend and open to all small business owners. It will take place virtually on June 22-23 and includes:
Insights from several members of Congress including Sen. Bill Cassidy of Louisiana, Rep. Kevin Hern of Oklahoma, and Rep. Chris Pappas of New Hampshire. They will discuss the legislative landscape in Washington, D.C. and take questions from attendees.
Panel discussions led by NFIB's legislative and advocacy experts. Their resources, tips, and information will help you make an impact with legislators.
An NFIB members-only session with elections experts who will provide a nationwide political environment overview, focusing on the 2022 midterm Congressional elections.
An opportunity to connect with fellow small business owners. Your strength in numbers is unmatched, and together we carry the Voice of Small Business in Washington, D.C. and across the nation.
Registration is free at NFIBFlyIn.com.
Take Action: NFIB's Small Business Survival campaign launched in May to help protect small businesses from the tax hikes and new mandates proposed by the White House, and hold members of Congress accountable if they support those proposals. In addition to participating in the Fly-In, you can help NFIB to inform Congress on the harmful effects of tax increases and new mandates by completing our brief survey or sending us a short video.